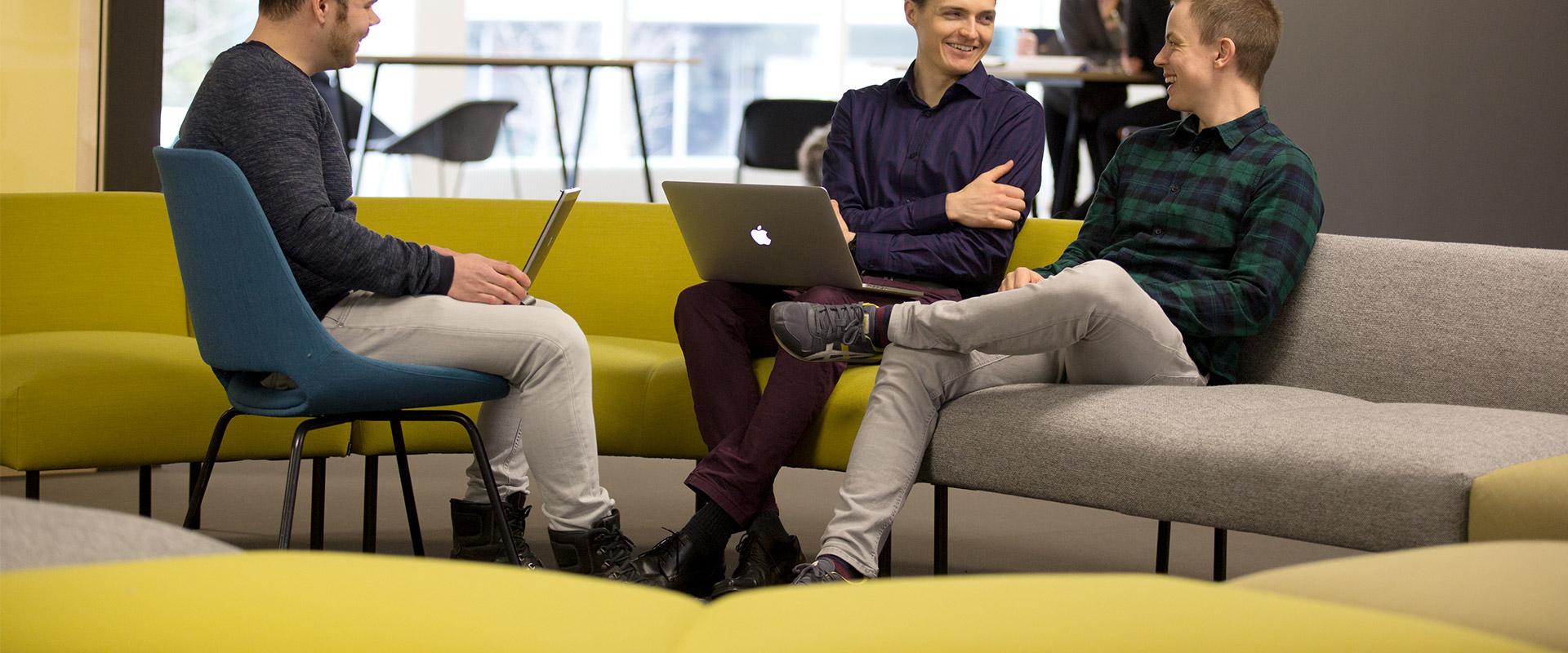 Meet soon our new account managers
We are about to adopt a new service model, in which customers on different campuses are served by their own Account Managers. Nearly all new Account Managers have already been appointed.
"It is good to start the new year with a great, competent team. The Account Managers are at your service on campus. You can reach them by phone or e-mail. We also organise meet-ups on the campus so we can all meet each other face to face," says Samuel Koivisto, Director for Customer Relations and Services.
Campus Manager Esko Ollikainen, familiar face from the Kuopio Campus, will be responsible for the Eastern region, including Joensuu, Jyväskylä, Kuopio and Lappeenranta, in his new role as an Account Manager.
Jessica Örn will be managing the Western region, including Turku and Vaasa as of 1 February 2018. Formerly Director for client relations and business development at KTI Property Information, Jessica has extensive experience in the Finnish property business.
Elina Hulkkonen will be managing the Northern region at Oulu and Rovaniemi as of 2 February 2018. Joining us from her previous role as the Head of Sales at Technopolis, Elina is a seasoned property business professional.