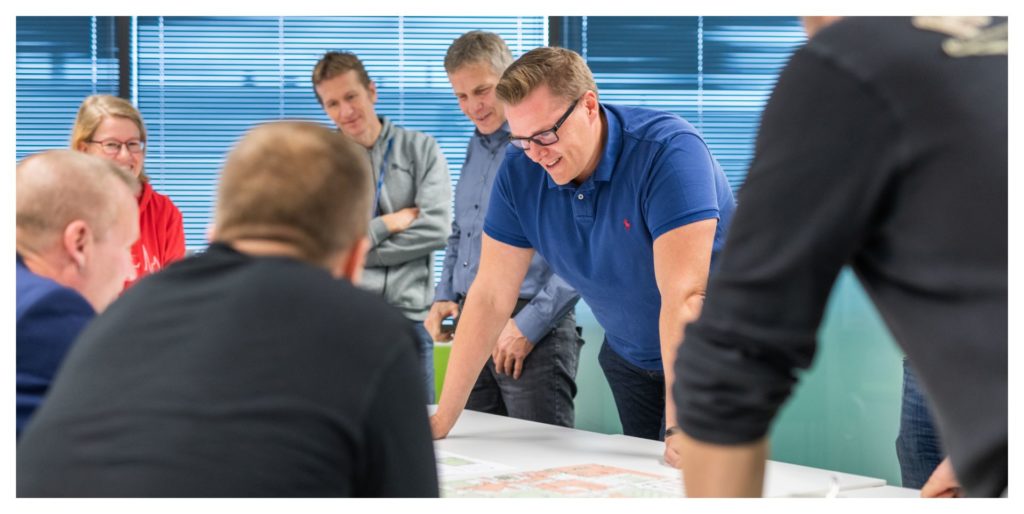 Our organisation
We are an expert organisation of approximately 40 employees. Our goal is to ensure that the company properties enable us to implement our business strategy to be your best partner on campus. Operating on campuses requires smooth cooperation with different stakeholders.
We invest in developing our company culture, and employee experience is an important aspect of measuring the success of our strategy. In particular, we monitor the development of the recommendation index and employee experience. The annual Signi survey provides the organisation valuable information on meaningful issues and their execution in everyday working life. Discussing meaningful issues within the entire organisation as well as with individual teams and employees creates a solid foundation for future development of work and practices.
Our mission
SYK's mission is to be your best partner on campus. This mission challenges us to work ambitiously on campuses to support the core operations and functions of universities.
Our operations are based on four strategic guidelines: functional property solutions, high-quality customer service, verifiable added value, and secure owner profit. As for the implementation of the strategy, our goal is that by the end of the strategy period universities consider SYK as their strategic property partner and that we are able to fulfil all our clients' needs on campus in a best possible manner.
Active dialogue with our owners makes us want to be their best partner on campus. – CEO Sanna Sianoja
Board
The chairman, vice chairman and the board members are elected at the annual general meeting. There are minimum five and maximum seven board members who are elected as per the articles of association. The current chairman is Jukka Mönkkönen, vice chairman Lauri Kajanoja, and the members are Mikko Ahola, Patrik Marjamaa, Marja Sarajärvi and Kalle-Antti Suominen.
CEO and Executive Team
The CEO manages the company operations as per the Limited Liability Companies Act and according to the instructions and resolutions of the board. The board appoints and dismisses, as well as monitors the actions of the CEO. In addition, the board appoints a deputy CEO.
An executive team appointed by the CEO manages the company with the CEO and participates in decision-making and the implementation of the strategy and risk management. The CEO acts as the chairman of the executive team.